I relish the opportunity to create new work with a purpose for a bespoke commission or a project as I am always interested in the challenge of creating something new.Here are just a few examples of the work that has been/is on show in the public realm.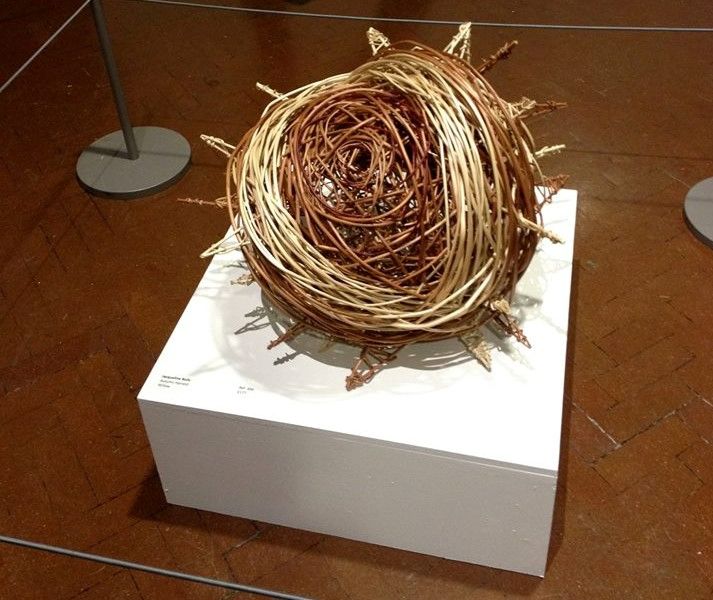 The chestnut sculpture was created as a response to the Four Seasons open exhibition at Southampton Art Gallery 2018 It is made from a variety of willows.
The very large willow poppy was created as a commission for the Army Flying Museum for Remembrance Sunday 2020
I also created a large round medal which has a large ribbon it has now been stored away safely until the next time that they have an event so I am waiting to take a photo of it completed as I couldn't go there during the lockdown.
Both sculptures were created with metal back plates to enable them to stand or be hung on a wall they both measured approx. 1 metre in width, For details of the museum
Wildlife creations Itchen Valley Country Park summer 2022
The countryside service at Eastleigh Borough Council commissioned me to create nine willow animals - squirrels and birds for their barn.
Their purpose was to provide interest for their visitors and to encourage children to look for the creatures that I made for them.
The animals needed to be attached high up on the wooden beams in the barn/ cafe area and needed to be secured in place.
I decided that they needed an internal metal spine and legs with spikes to go down into the beams. I used stainless steel for its anti-rusting properties and a variety of different willow strains for each of the sculptures.
We decided to create four grey squirrels in different positions and double the size and a kestrel, a tawny owl, two magpies and a woodpecker all of which can be found in the barn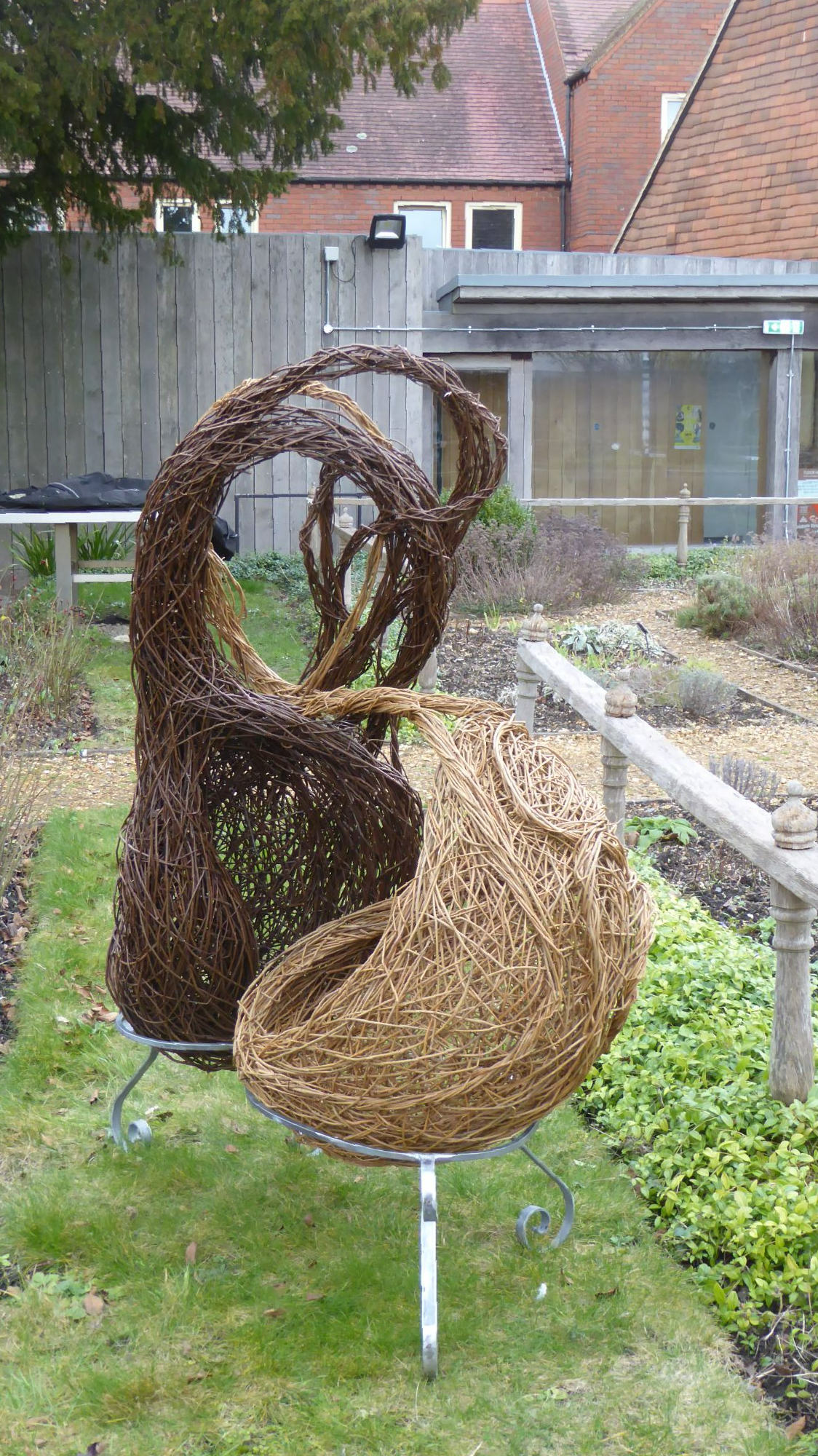 Arts residency Tudor House Museum and gardens
In the summer of 2022 I was awarded Developing Your Creative Practise funding from the Arts Council, which enabled me to spend two day a week undertaking a 10 month residency at the the Tudor House Museum and Gardens in Southampton. starting in September 22 and ending in the following June. The focus for my time there was to experiment and create new work in response to the site. Four of the artworks that I created during my time are still in situ. For more details about the project visit my sister website
for more details of the venue